2020.10.21
Modern day society tends to prioritize the elimination of natural world elements in favor of a safe living environment. We enlisted the help of renowned gardening expert and landscape architect Sadafumi Uchiyama to look into the creation of a living space that is both beautiful and pleasing through the use of nature, particularly straw tatami matting. Explore with us the tradition and beauty of the XT tatami experience.
---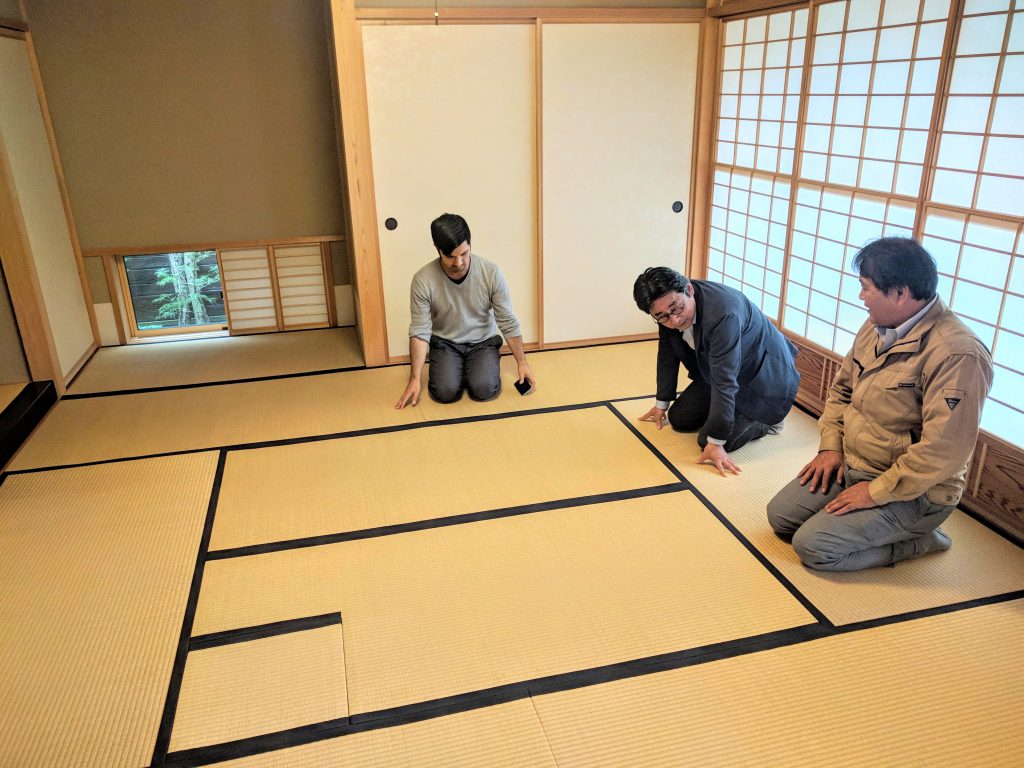 Gardens & tatami: the infrastructure of life
When I saw Soushinsha's tatami, I knew that they were the genuine article. Their destiny is to stay around and not die out. In that sense, both tatami and Japanese gardens are part of the infrastructure of society. To take it further, people can't live without them. Human beings don't just rely on the physical side, they need the spiritual part, too. It's possible to be physically alive but spiritually dead. I think societal infrastructure should be thought about using those parameters. The survival of the physical side depends on things like food, water and air, but when it comes to survival of the soul, then you think of arts and beauty, or, gardens and tatami. That's the reason why these things have continued to exist, should continue to exist, and will continue to do so.
The Portland Japanese Garden gets 500,000 visitors a year, and some of those people come every week. If you ask them why they keep coming, they say "I like it," and what we have to do is figure out what, exactly, that "I like it" means. "I like it" is just one way of putting it, and I want to find where that feeling is coming from – its source. And, after thinking about that for 20 years, I've come to understand some things.
One is the Japanese gardens built in internment camps. During the Second World War, about 120,000 people of Japanese ancestry in America were incarcerated in 10 internment camps that had been built in desert areas, and several Japanese gardens have been discovered in the remains of these camps. Now of course the logical course of action would be to make use of the limited land to grow carrots and onions to supplement your diet, but despite being in that terrible situation, they built Japanese gardens instead. It's not as if there were any professional gardeners there, but they felt the need to build a garden that was a true reflection of what was in their hearts, and I think that in a way that connects to human dignity.
The second thing is Ashikaga Yoshimasa, the 8th shogun of the Ashikaga shogunate in the Muromachi Period in the 15th century. At a time when the very existence of the shogunate was in peril, he was building gardens and doing the tea ceremony. Now, I really don't think you can just conclude that he was fiddling while Rome burned. Rather, I think you could say that he had to do that precisely because of the precarious situation he was in.
These two things feel like the same idea to me. There is a reason why they felt they had to do things like that. The feeling of it being a necessity to have some kind of infrastructure at the spiritual level to help you go on living is a fundamental point that we find everywhere, wherever you are geographically, and whatever time period you live in. Those kinds of things have really been speaking to me as a common theme recently.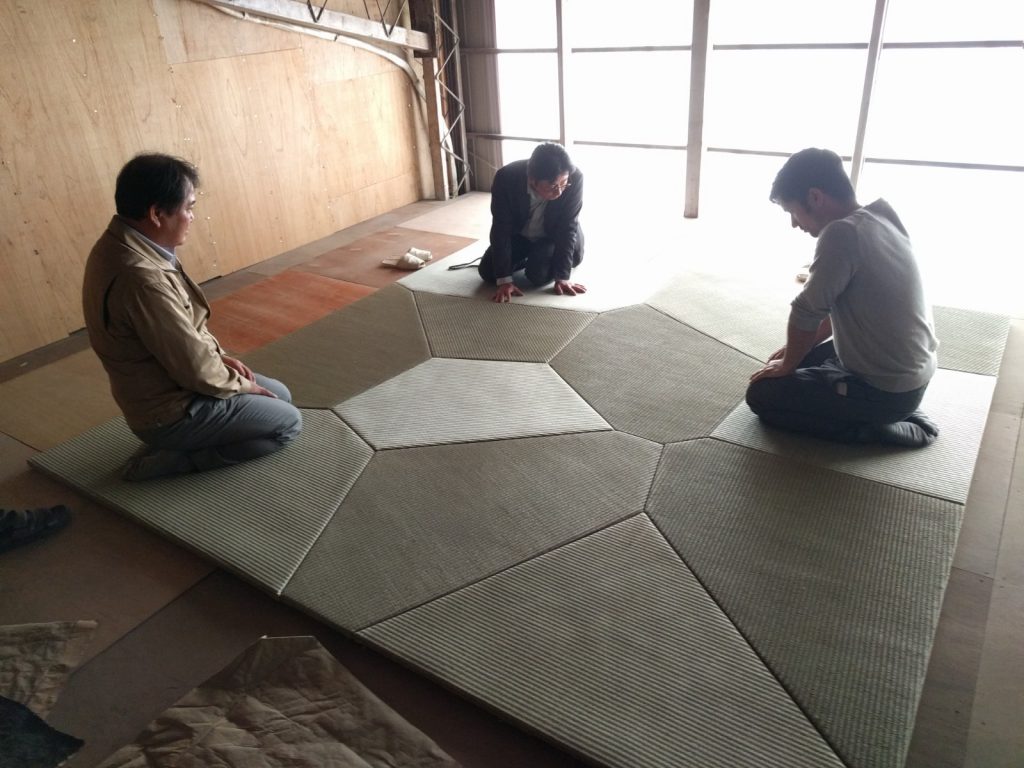 The courage to be run-of-the-mill / designing something that was bound to be
When I got involved with the XT tatami design, I thought, using cars as an example, that it shouldn't be a prototype model that can't run on regular roads, but a fully functional car that can run on them with no problem, and regular roads have obstacles such as traffic signals and crosswalks. In other words, the XT has to be designed taking various conditions and constraints into account. Also, wanting to design something to one's own satisfaction is quite dangerous, and is a very easy trap for craft professions to fall into.
So, I don't think the XT that I design will be particularly unusual or surprising. Rather than something that I've decided on, it'll be more like something that came into being, or that felt like this was the only design that it could be, based on the various conditions I'm working under. After all the trial and error, to come up with something that isn't innovative or unconventional, but more run-of-the-mill, takes some courage and can be quite daunting. Because the people who get presented with the run-of-the-mill design usually have something to say about it in no uncertain words! (laughs) But speaking as a creator, that courage and determination is absolutely essential. I'm not a miracle worker. My designs only come into being because they were bound to in the first place.
(interview & editing: Chinatsu Shimizu, English translation: Richard Halberstadt)
In Pursuit of a New Form of Tatami Together with a Landscape Architect Sadafumi Uchiyama (garden curator at Portland Japanese Garden, Oregon, USA) Part 1 of 3
In Pursuit of a New Form of Tatami Together with a Landscape Architect Sadafumi Uchiyama (garden curator at Portland Japanese Garden, Oregon, USA) Part 2 of 3
In Pursuit of a New Form of Tatami Together with a Landscape Architect Sadafumi Uchiyama (garden curator at Portland Japanese Garden, Oregon, USA) Part 3 of 3
Revamping the "culture of sitting" with XT60 – Sadafumi Uchiyama (garden curator at Portland Japanese Garden, Oregon, USA)
・Portland Japanese Garden
https://japanesegarden.org/