2020.10.21
Modern day society tends to prioritize the elimination of natural world elements in favor of a safe living environment. We enlisted the help of renowned gardening expert and landscape architect Sadafumi Uchiyama to look into the creation of a living space that is both beautiful and pleasing through the use of nature, particularly straw tatami matting. Explore with us the tradition and beauty of the XT tatami experience.
---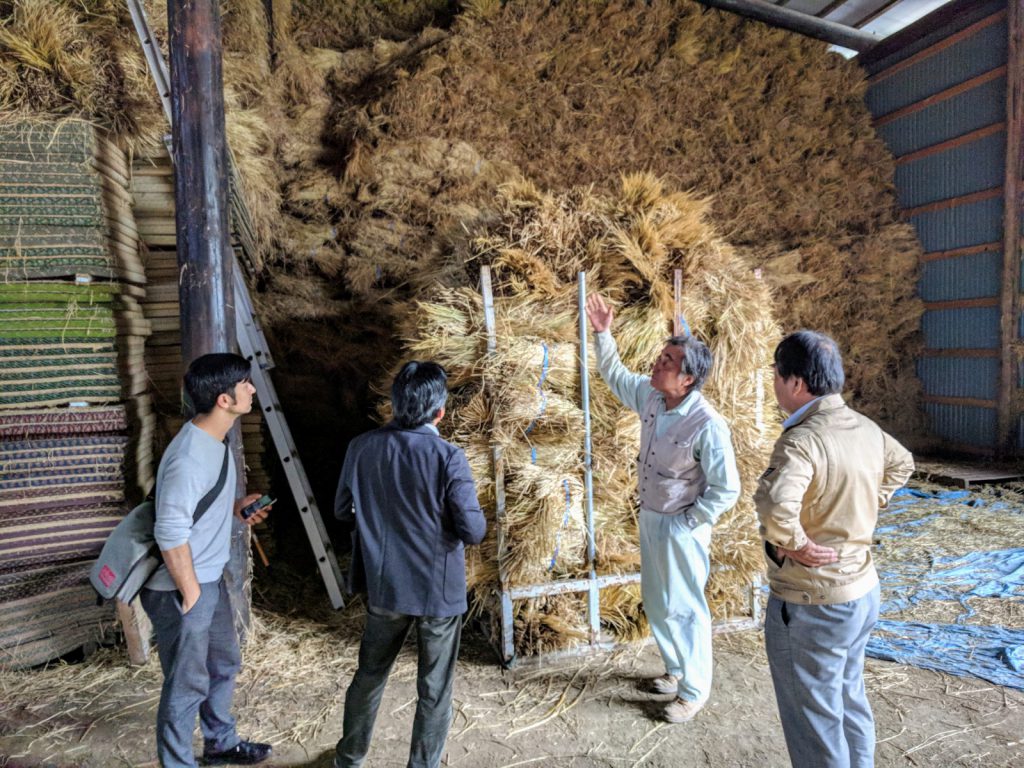 The importance of keeping things as they are / hunkering down to keep tradition going
The Portland Japanese Garden is now in its 55th year. I wasn't involved with its inception, but the job I'm entrusted with now is to build on those 55 years of history and put it on a good path to the future. I feel my mission with this garden is not to give it a new direction, but rather to make the best use of its valuable 55 years of existence. Of course, the garden will live on past my own lifespan, so my job is merely to pass its traditions on to future generations. My philosophy is not to change something that is unchangeable in its nature. When I was appointed to this post of curator, so many people had expectations of me, and wondered what kind of person had got the job, and whenever I was interviewed about it, I would inevitably be asked what I wanted my legacy to be. And when I talked about not changing things, they would all go away thinking "That guy's not gonna do anything." (laughs) And, to not change things, to keep them as they are and respect the long tradition and history of the Japanese garden is more difficult than you would think. The world tends to always prefer new things and change, because that generates interest and consumption, but I don't think it's right to just do whatever you want without taking into account the historical achievements of all the other curators of the garden that have gone before you. This garden is going to continue to be handed down through further generations, so I want to be the link that keeps that tradition going.
I have a friend in Kyoto who comes from a long line of professional gardeners, and he's the 16th generation of that family business. I'm just the 4th generation in my family, so I'm quite the newbie. I know of a business in our profession that has been going for 21 generations, back to the 15th century. People in this kind of work that's been handed down for generations end up knowing themselves and their place. I can't go back in time in a time machine and alter history, and I shouldn't even if I could. That's what it means to know yourself and your place as the successor to the long tradition of Japanese gardens.
In the case of both gardens and tatami, there are times where you really have to just scrape by, like flying at the lowest possible altitude. If you try to do too much, you crash and burn. But as long as those people succeed in scraping by, it means they can hand things on to the next generation. They may not be stars of the profession, but you could say that they understood their role and what needed to be done, because they have provided the opportunity for the next generation to make their mark, however close to the line it may have been for them. We tend to misunderstand this, but traditional culture is not always a high-flying kind of thing. I think hunkering down just to keep going is one part of keeping traditions alive.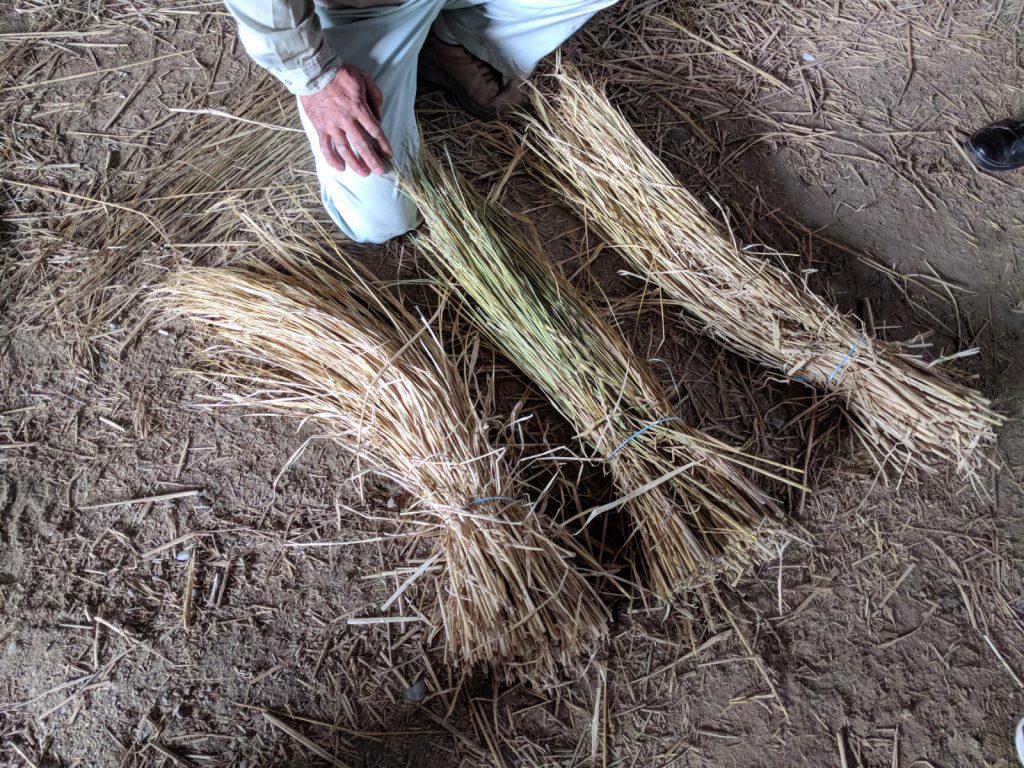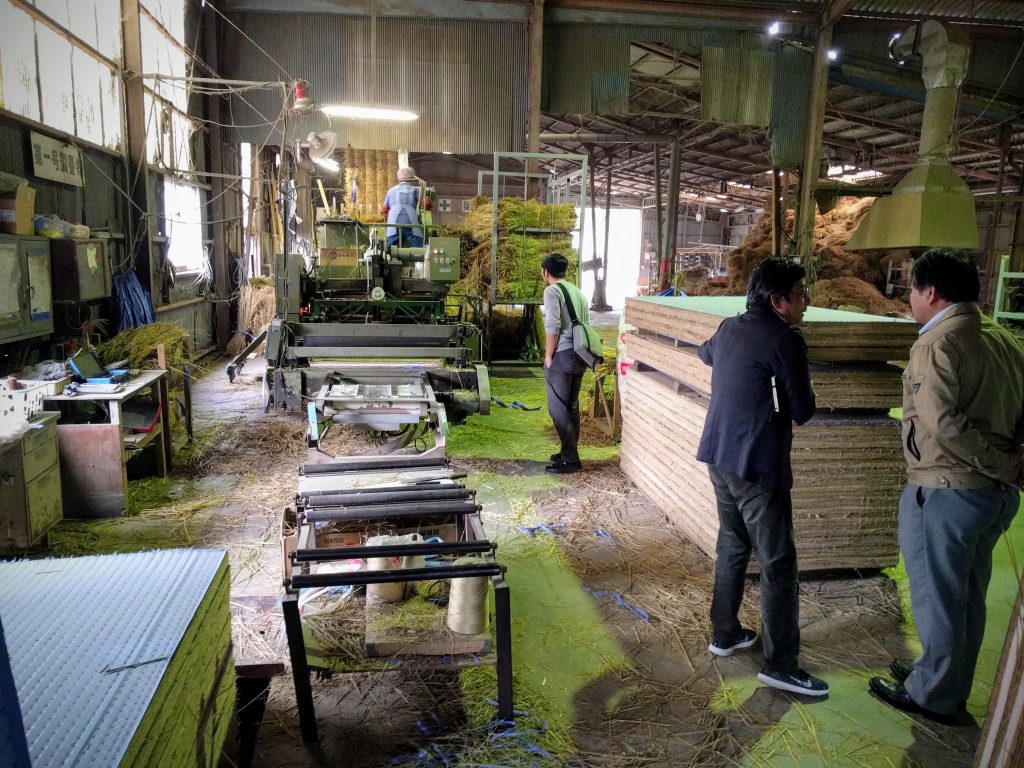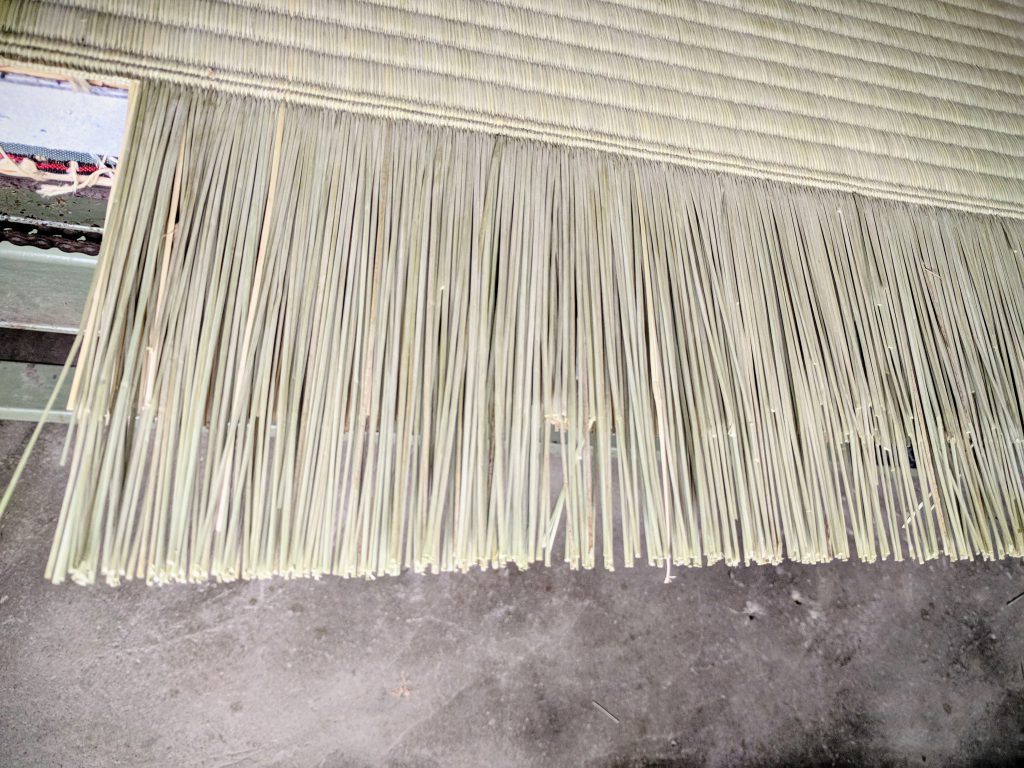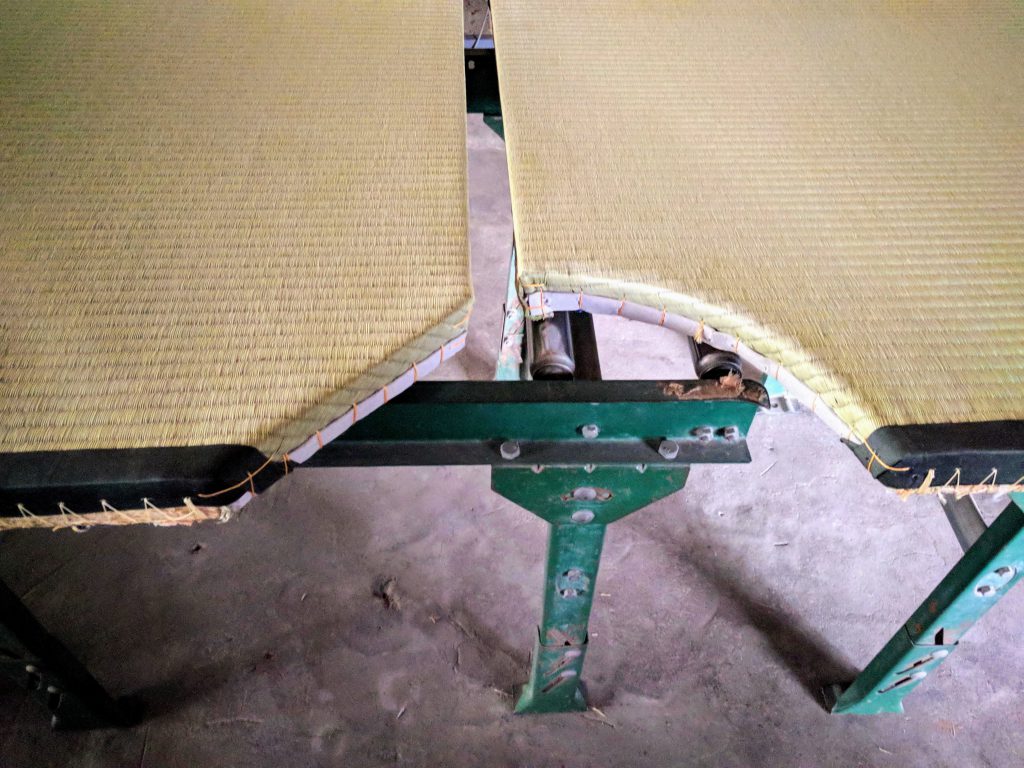 Good things never die
We're living in a time when while new Japanese gardens are being built in other countries, there are hardly any new ones appearing inside Japan. Because of lifestyle changes, the same thing is happening with tatami, where you don't see them being used in newly built houses and apartments.
What I'm aiming for is to get more Japanese gardens and tatami used in public spaces. I mean, even if Japanese gardens and tatami aren't adopted in private housing, as long as they're viewed as something indispensable, they have to be used somewhere. And I think that's where public spaces can come into their own. As time goes by, both gardens and tatami go through phases of being popular and unpopular, sometimes out of fashion, but I think that things that have something inherently good are destined never to die out. So, something considered by human beings to be good or necessary will never vanish completely, even if things like their form or their color change a little. I really think that's true for tatami. However your lifestyle or living environment changes, if tatami really are something that people feel is a necessity, then they are destined to never disappear, even if their numbers are reduced.
Also, both tatami and gardens don't have a reason to be unless there are people around to use them. It's the same as Japanese drama forms kabuki and noh, which can't be said to be complete without people to watch them. In that sense, a thing doesn't intrinsically have value. The value comes out of it existing and also being part of an interconnected society. So if you look at it like that, kabuki is the same as a stone, in terms of it not having intrinsic value.
This is kind of beside the point, but while there is a Living National Treasure designation for kabuki performers and maki-e (Japanese lacquerware decorated with gold and silver) craftsmen, there isn't one for tatami craftsmen or gardeners. And because of that, we sometimes hear opinions from within the gardening profession that we have to improve the field to make it worthy of having its own Living National Treasure designation. But I actually think it's quite the opposite. The moment a gardener is made a Living National Treasure will signal the beginning of the end for Japanese gardens. In other words, something that can't survive by itself ends up with special protection, or is put in a museum. Things that are put in a museum may be well protected, but are also basically extinct, because they can't cope by themselves. So my feeling is that you have to be something that can survive without external aid, however close to the bone you end up being. Crafts only come into their true value by actually being used in daily life, in the same way that kabuki can only find true meaning when there are people watching it.
In Pursuit of a New Form of Tatami Together with a Landscape Architect Sadafumi Uchiyama (garden curator at Portland Japanese Garden, Oregon, USA) Part 3 of 3