SOU SHIN SHA
Based in Miyagi Prefecture, northeastern Japan, SOU SHIN SHA has specialized in tatami since its foundation in 1946.
The company is fully experienced in various construction projects including not only general houses and public buildings, but also traditional tea rooms and over 200 national treasures / important cultural properties such as temples and shrines requiring time-honored traditional techniques.
Traditional materials and techniques can only be passed down through constant and continued use. In addition, SOU SHIN SHA adds new perspectives to authentic tatami production cultivated through maintenance work on national treasures and important cultural assets, and then develops them into innovative products, contributing to the preservation and cultivation of tatami materials, manufacturing methods and Japanese culture in general.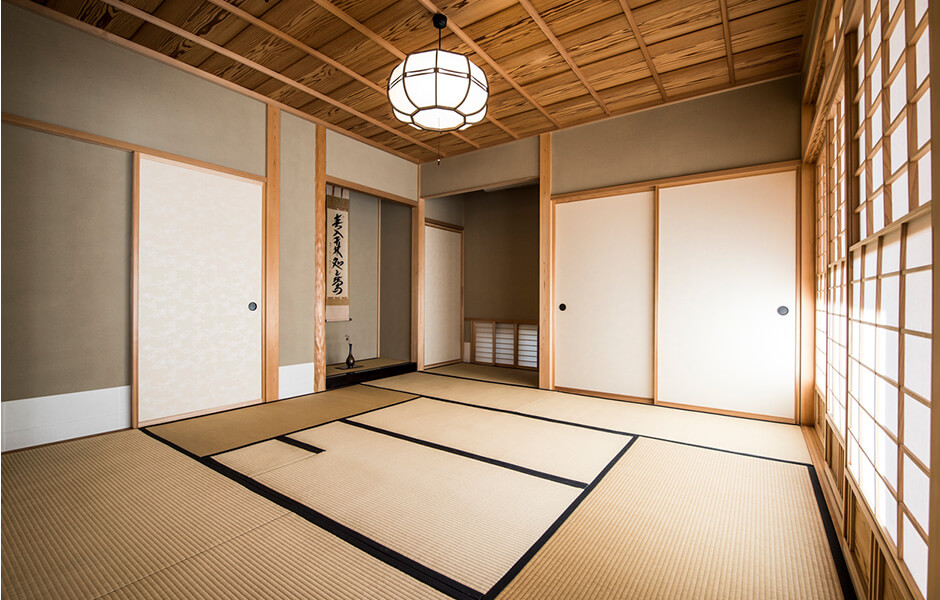 Tatami made by SOU SHIN SHA
Tatami is a flooring material unique to Japan used for over 1300 years since the Nara Period. It is made by wrapping the surface of a plate-shaped core made of rice straw with a rug-like tatami mat weaved of rushes (igusa).
SOU SHIN SHA was founded in 1946 in Monou Town, now part of Ishinomaki City, Miyagi Prefecture. Miyagi Prefecture, one of the prominent rice-producing regions in Japan since the Edo Period, is the nation's largest producer of tatami flooring. The climate particular to this area keeps the rice stems dry after harvest, producing high-quality rice straw. Our specialized field originated from the use of this straw.
Today, as a specialty business focused on the manufacturing and installing of tatami, we are engaged in the preservation and maintenance of buildings such as the national treasures Osaki Hachimangu Shrine & Zuiganji Temple in Miyagi, and the World Heritage Chusonji Temple in Iwate.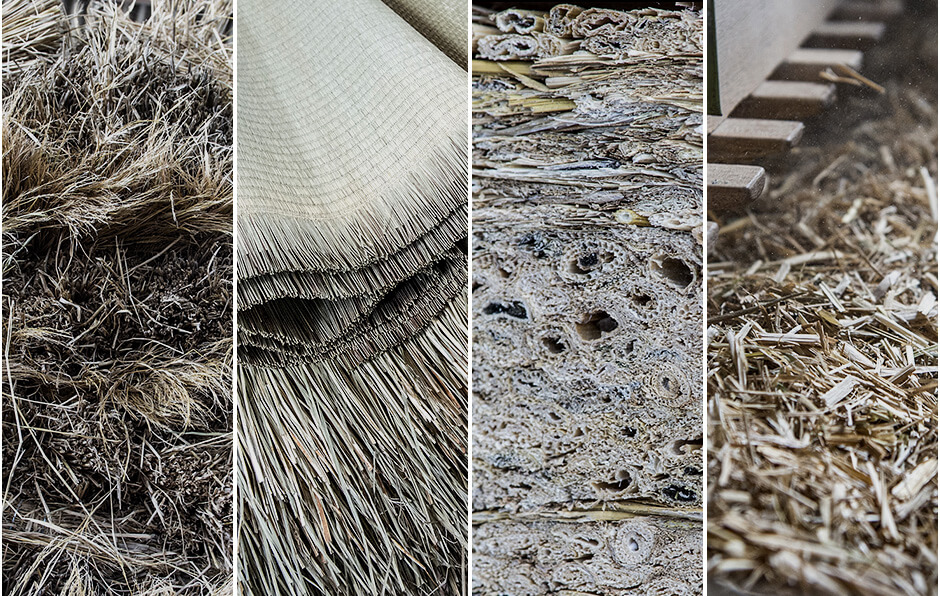 Materials
Domestic tatami mats are produced in various areas of Japan, each with its own regional features.
Miyagi Prefecture is the main producer of tatami mat cores made of straw, an increasingly rare and prized technique. We at SOU SHIN SHA continue to take pride in and keep alive this valuable local craft.
SOU SHIN SHA uses carefully selected materials ideally suited to tatami mats and tatami flooring.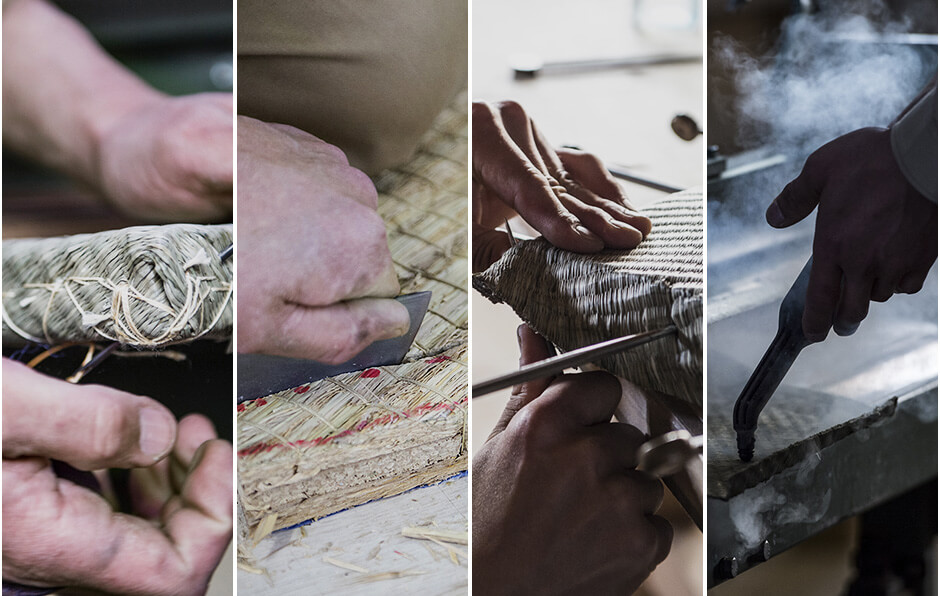 Technology
The products of SOU SHIN SHA are hand-crafted by skilled craftsmen. While carefully handling natural materials with their respective unique characteristics, our experts utilize traditional techniques dedicated to the manufacture of the highest quality tatami, which are used in not only businesses and homes, but also important cultural assets and national treasures. Our innovative oblique margin-less production technology is a proprietary patented technique of SOU SHIN SHA invented and cultivated through tatami installation in temples and shrines.
About "XT (EX-TY)"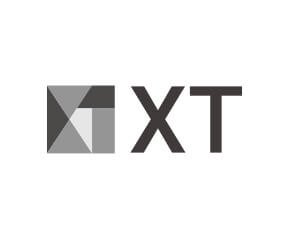 Deformation (irregular shaped) production of "tatami" had long been considered impossible. We have successfully developed a method of deformation production, deriving from our installation experience at national treasures and important cultural properties, which require high-level techniques and expertise. "XT (EXtravagant Tatami)" is a newly designed style of tatami that also preserves a touch of the tradition that has been the foundation of all Japanese culture.
XT's shape differs from the conventional tatami mat, showing deeper shading depending on the reflected angle of light which influences the color. It is a special (eXTravagant) tatami with beautiful shading changes according to the time of the day through the reflection of natural light.
XT also includes the characteristics of tatami flooring, with great elasticity and moisture retention & release, natural scent and texture, and the traditional features of natural materials. You can comfortably lie down on XT from the very first time with the feeling that you are on a soft lawn.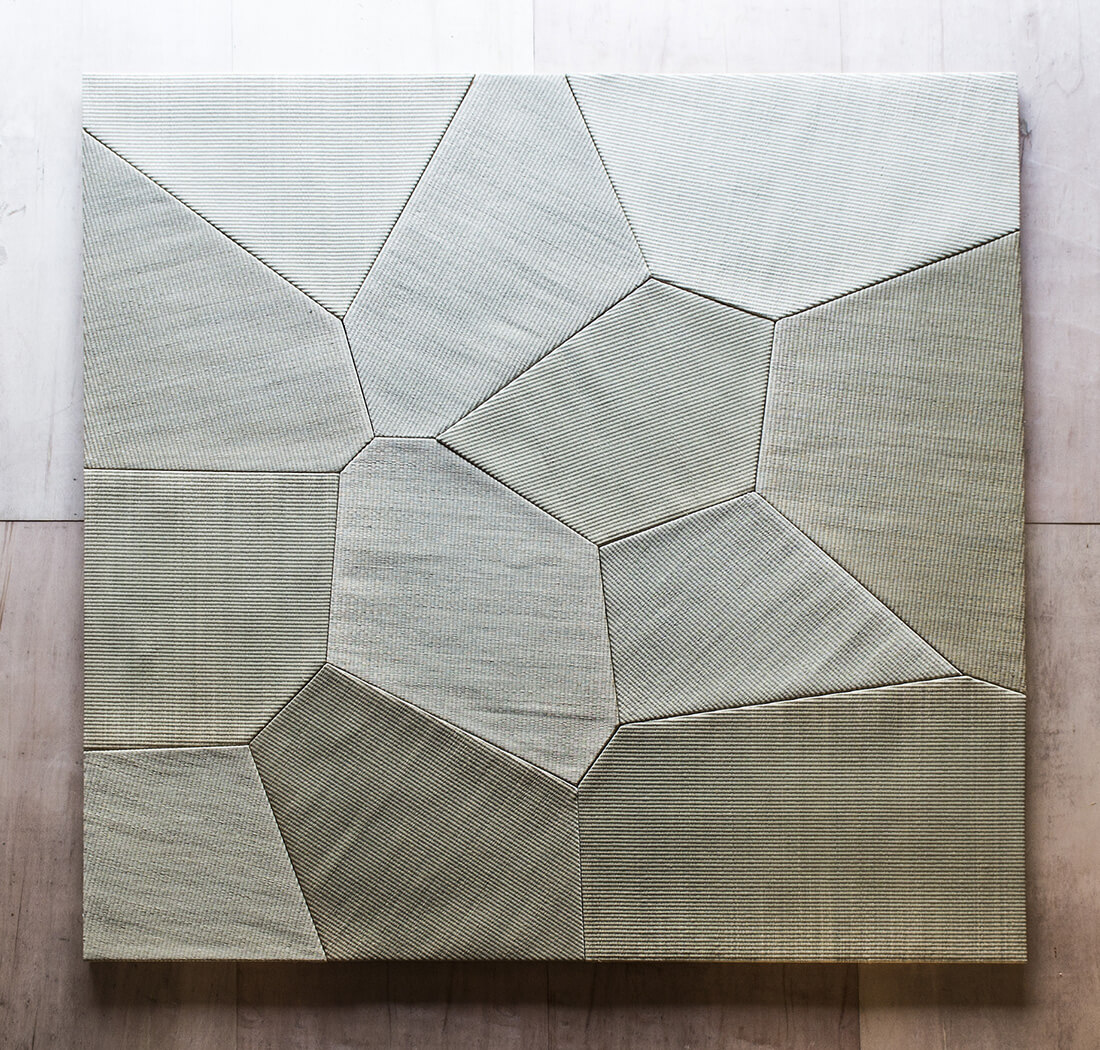 Features of XT (EX-TY)
Elasticity

The "straw tatami floor", used as the core material of XT, is made of straws alternately stacked 50 cm thick, compressed, and sewn with warp and weft threads. With natural resilience and thus highly elastic, the straw absorbs the impact on the legs and loins.

Moisture retention & release

A 3 cm thick, 1 m2 straw tatami mat dehumidifies 65 ml of moisture per night. The straw tatami mat absorbs moisture in the room and releases it naturally by drying and ventilating during the daytime throughout the year.

Shading

XT uses a "Ryukyu tatami mat (made in Kunisaki City, Oita Prefecture)". The surface density and light reflectivity of the XT are higher than ordinary tatami mats, allowing deeper shading to emerge depending on the angle of view and of sunlight.

Portability

The flooring type tatami mats used on wooden flooring are easily removed to clean the floor or to dry it out. XT combines different sizes & shapes of tatami mats matching each design, creating a single area of a specific size.

Scent

XT fills the room with the refreshing scent of natural rushes (igusa).

Durability

XT uses a Ryukyu tatami almost 5 times more durable than generally sold tatami. However, we do advise you to remove your shoes when stepping on them.
OVERVIEW
・XT can be used on wooden flooring
・Orders accepted in 1 cm increments
・CAD data designs accepted upon request
・Products can be easily installed by referring to attached layout diagrams
・Shipments are air-flown in dedicated packing
PRICE LIST
1.82m×0.91m (1 standard tatami mat size) from 165,000JPY
2.73m×2.73m (4 1/2 standard tatami mat size, in 12 pieces) from 740,000JPY
3.64m×2.73m (6 standard tatami mat size, in 16 pieces) from 987,000JPY
*The above prices do not include shipping fees, charged additionally
*Measuring service is not available for customers outside Japan. Please contact us if you need help with specific measurements or size requirements
*Air shipment only